DENTAL BRIDGES EDINBURGH
When someone loses a tooth or teeth, dental bridges can be a great solution to fill the space or spaces. They are something we always consider for all our patients at Barron Dental, when they lose a tooth or teeth.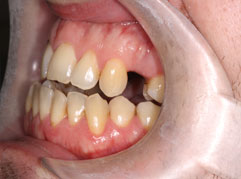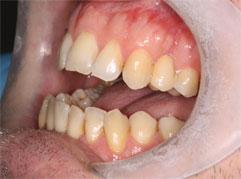 A dental bridge is an artificial tooth that fills a gap in your mouth and are made to look like natural teeth. They are attached to one or both of the teeth on either side of the gap.

When a patient sees one of our dentists at Barron Dental and they have lost a tooth or teeth, a dental bridge may be recommended. Gaps left by missing teeth can eventually cause the remaining teeth to rotate or shift into the empty spaces, resulting in the bite not being as well aligned as it should be. The imbalance caused by missing teeth can also lead to gum disease and temporomandibular joint (TMJ) disorders.
Dental Bridges Benefits
Commonly used to replace one or more missing teeth, dental bridges are generally a preferred solution than dentures for patients. They span the space where the teeth are missing and are cemented to the natural teeth or implants surrounding the empty space. Abutments is the name given to the tooth or teeth that serve as anchors for the bridge. A pontic is the name given to the replacement tooth that is attached to the crowns that cover the abutments. As with crowns, patients have a choice of materials for bridges. We help patients decide which to use, based on the location of the missing tooth (or teeth), its function, aesthetic considerations and cost. Porcelain or ceramic bridges can be matched to the colour of natural teeth, though the material of choice now is often a zirconia based material, as it is able to combine strength and cosmetically pleasing results.
When considering a long term solution, dental bridges will help restore the ability to chew and eat properly and by replacing missing teeth, a patient's bite will have improved force. A bridge will help maintain the shape of patient's face by preventing the remaining teeth from moving out of position and it restores patient's smile.
Patient Happiness with Dental Bridges
As can be seen in the photographs above, the bridged tooth can be made to look very natural, so that a patient or anyone else looking at it should think it is a natural tooth. The colour can be matched with the colour of the rest of the teeth and the tooth is shaped so it looks like it emerges out of the gum like a natural tooth.
Contact us to book a consultation 
To find out more about our bridge procedure and costs, or our full range of cosmetic dentistry services, contact our friendly Edinburgh dental practice team today. Barron Dental, Edinburgh dental practice can be found by viewing the map location for details of local transport links to our practice in Leith.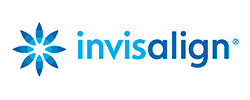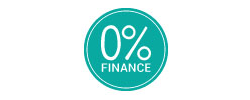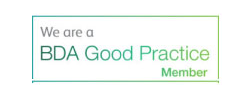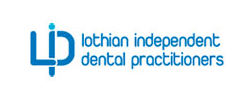 OPENING HOURS
| | |
| --- | --- |
| Monday | 8:30am - 5:00pm |
| Tuesday | 8:30am - 7:00pm |
| Wednesday | 8:30am - 5:00pm |
| Thursday | 8:30am - 7:00pm |
| Friday | 8:30am - 5:00pm |
The premises are at street level and we have easy access for the elderly and those with walking difficulties.
Our practice is situated at the end of Ferry Road, opposite Leith Library and only 500m from Ocean Terminal.
There are parking bays on nearby streets, which you can pay for via ring-go app or by phoning 01315164000. Bus numbers 7, 10, 14 and 21 all stop nearby. The tram stops at Ocean Terminal and so do Bus numbers 34, 35, 36 and 200. It is 7-8 minutes walk from Ocean Terminal to the practice.