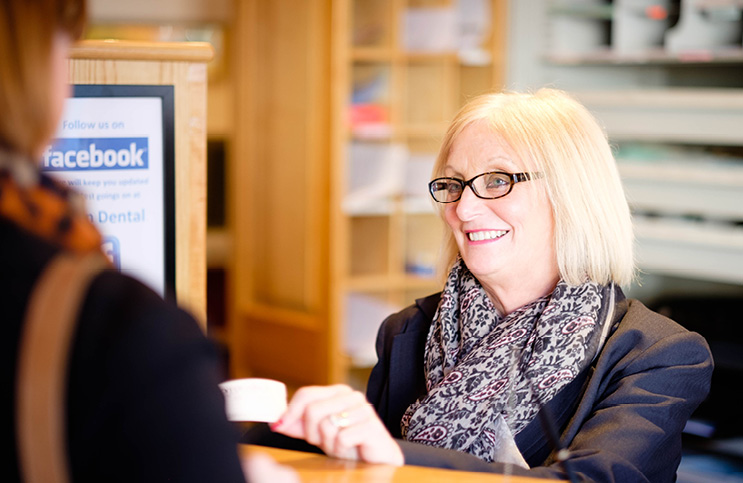 Dental Treatment Cost
Dental treatment cost transparency is important to you and us. We offer a comprehensive range of dental treatments for both private and NHS patients.
Patients are welcome to pay for their private dental treatment as and when they receive the treatment. The other popular option for Private Payments is to join Barron Dental Care Plan. This is part of the Lothian Independent Dental Practitioners Plan. This is a dental care plan run locally by dentists in the Lothian area and linked with an administrative company, IndepenDent, based in Scotland. Our Care Plans are designed to provide high quality dental care. The Care Plans have many benefits including spreading the cost of treatment over a monthly payment, discounts on your dental treatment, accident insurance cover and emergency treatment cover at home and abroad, giving you peace of mind wherever you are.
Affordable, Quality Dentistry – Dental Treatment Cost
Barron Dental Care Plans are available for everyone and provide between 20% and 100% cover for all treatment costs outlined below. For your own personal quote for our Dental Care Plans please contact us by phone or e-mail or come in and we will be happy to discuss this with you.
0% finance options are available for dental treatment. Terms and conditions do apply. Please ask any of our team for further information.
For further information on Barron Dental Care Plans, please speak to one of the team or pick up one of our Care Plan leaflets that will provide you with further information.
Dental treatment costs outlined below are for your guidance. We will happily provide you with a personal estimate before the start of your treatment each time you attend Barron Dental.
| | |
| --- | --- |
| New patient examination (incl 2 small x-rays) | £67 |
| Routine examination | £45 |
| Hygienist visit  | From £61 |
| Fillings | From £55 |
| Veneers | From £500 |
| Crowns | From £466 |
| Bridges | From £564 |
| Root canal treatment | From £225 |
| Professional teeth whitening | £365 |
| Partial Dentures | From £310 |
| Full dentures – upper and lower | From £719 |
| Extractions | From £120 |
| Single Implant and Crown | From £2600 |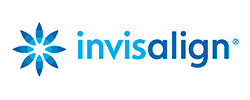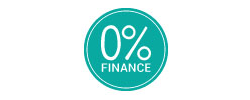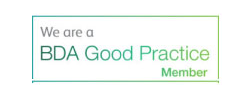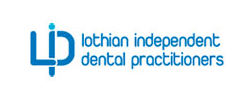 OPENING HOURS
| | |
| --- | --- |
| Monday | 8:30am - 5:00pm |
| Tuesday | 8:30am - 7:00pm |
| Wednesday | 8:30am - 5:00pm |
| Thursday | 8:30am - 7:00pm |
| Friday | 8:30am - 5:00pm |
The premises are at street level and we have easy access for the elderly and those with walking difficulties.
Our practice is situated at the end of Ferry Road, opposite Leith Library and only 500m from Ocean Terminal.
There are parking bays on nearby streets, which you can pay for via ring-go app or by phoning 01315164000. Bus numbers 7, 10, 14 and 21 all stop nearby. The tram stops at Ocean Terminal and so do Bus numbers 34, 35, 36 and 200. It is 7-8 minutes walk from Ocean Terminal to the practice.