If you are missing one, several or all of your teeth a denture may be the answer. We use a variety of different designs and materials for dentures depending on each person's needs. Excellent fitting and natural looking results can be achieved so that no-one will know you are wearing a denture.

There are several different materials that can be used to make a denture. A denture made from acrylic is often good and inexpensive. Where greater strength is required the traditional material is a metal cobalt chromium, however a good alternative is the new flexible polythene or nylon type materials like Valplast or DeFlex. These materials are excellent providing not only strength, but are flexible to allow excellent grip around gums and natural teeth. They also generally are made thinner than other types of dentures and cover much less area especially in the roof of the mouth.
Complete Dentures
If however there are no teeth at all in either one or both jaws then a complete denture will be required. Complete or full dentures are one of the more challenging and indeed rewarding areas for us, requiring a subtle artistic and sympathetic approach. We always aim to deliver to each patient a comfortable and cosmetic denture with a natural appearance.
Some people do struggle with movement of their dentures and implant posts placed below the denture can be a fantastic way to guarantee a stable denture as the denture clips into place and you then do not have the worry of the denture moving about in your mouth.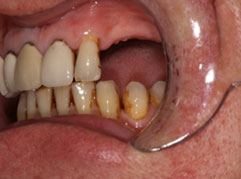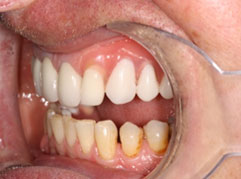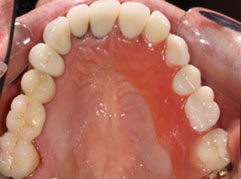 The photographs above show a restored smile using crowns, one bridge and the replacement of a three tooth gap with a Valplast partial denture.
To find out how denture implants will improve your smile, contact one of our friendly Edinburgh team today. To find our Edinburgh dental practice, view our map location for transport information.
Barron Dental, Edinburgh: Denture implants for a confident smile.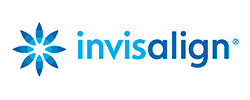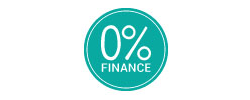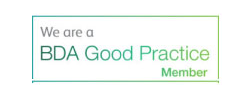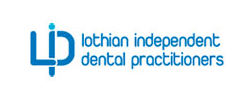 OPENING HOURS
| | |
| --- | --- |
| Monday | 8:30am - 5:00pm |
| Tuesday | 8:30am - 7:00pm |
| Wednesday | 8:30am - 5:00pm |
| Thursday | 8:30am - 7:00pm |
| Friday | 8:30am - 5:00pm |
The premises are at street level and we have easy access for the elderly and those with walking difficulties.
Our practice is situated at the end of Ferry Road, opposite Leith Library and only 500m from Ocean Terminal.
There are parking bays on nearby streets, which you can pay for via ring-go app or by phoning 01315164000. Bus numbers 7, 10, 14 and 21 all stop nearby. The tram stops at Ocean Terminal and so do Bus numbers 34, 35, 36 and 200. It is 7-8 minutes walk from Ocean Terminal to the practice.