TESTIMONIALS / REVIEWS FOR EDINBURGH DENTIST
Reviews are regularly asked for at Barron Dental. Our team know it is important to ask all our patients for reviews. We always want to ensure we give the best possible care to all our patients and we always want feedback and reviews to ensure the whole Barron Dental keep up the high standards we always want to achieve. All reviews are happily displayed online (subject to each patient consenting to their review being made public).
Very relaxed, felt comfortable. Everything explained fully, felt very at ease. Was dreading the appointment but had such a 'good' experience. Don't feel as anxious about coming back.
The service I have received over the last few months has been very good. A real sense of care and attention has been demonstrated. I have always had things extremely well explained by Alison and always feel very well looked after and cared for. Can't fault it at all. Thanks
Always happy with the treatment and service provided by Alison and everyone is friendly.
Pleasant, attractive practice, with friendly, helpful staff.
I always find the practice staff very helpful, friendly and considerate. I always get a quick appointment at a time that suits me. I see my regular dentist and hygienist so have built up great relationships with them. The practice is always clean and freshly decorated. I really don't have any negative comments to add
Great contact via text/email. Great having the reminder text just before the appointment. The re-ceptionists always go out of their way to help – even when you're late!
Always very good. I can get appointments at a suitable time. Treatment has been excellent with everything 'in house'. Use of technology very good. I feel my teeth are well looked after.
Excellent staff service and attention both clinical and front of house.
Treatment is always highly professional and courteous. Very high standard of patient care. The environment is very calming and reassuring.
I am very happy with all the treatment I have received. The staff here are very welcome and warm. My Dentist understands my needs, and therefore is able to carry out work that is suited for me. I am a very nervous patient, and I haven't felt so well looked after anywhere else.
Very positive experience. Alison always explains the procedure and this puts me at ease in the chair.
An excellent practice with friendly, skilled and welcoming staff. Treatment is so painless that I once fell asleep while having several fillings replaced!! No negatives
I have always found the welcome and treatment at Barron Dental to be of the highest standard. The staff are always friendly and highly professional. The surroundings are bright and relaxing. I have been with the practice over 35 years and have always been pleased with the standard of care.
You're always made to feel welcome when you are greeted by the receptionist, always smiling and very helpful, as soon as you come in the door. Alison has been my dentist for 11 years and has been amazing.
Have always been satisfied with the service. All staff very pleasant, hygienist and dentist are efficient, patient, understanding and explain treatment required.
Despite dental appointments not being high on my favourite list it is always a pleasure to be greeted by friendly, helpful receptionists. The Dentists and Hygienists are very skilled and keep you well informed all through your treatment.
Always very accommodating and helpful on the phone and reception. Alison is excellent at explaining what she is doing and why, which inspires confidence. No negative comments!
I first came here when I was 6 years old and hopefully get the same good, friendly dental service until I'm 96 years old. Always made to feel welcome.
Always very helpful – from reception through to treatment and follow up.
The practice is always very helpful and considerate towards patients. They are very professional and understanding about explaining procedures correctly. The reception staff are extremely wel-coming and punctual on sending out emails/text about appointments.
Good communication via telephone for booking, etc. Reception give happy impression. Equipment, X-rays, etc appears to be absolutely up to date.
Top quality service. Staff second to none.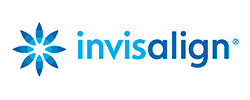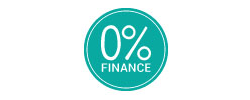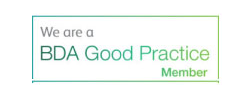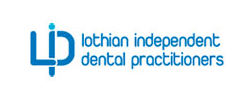 OPENING HOURS
| | |
| --- | --- |
| Monday | 8:30am - 5:00pm |
| Tuesday | 8:30am - 7:00pm |
| Wednesday | 8:30am - 5:00pm |
| Thursday | 8:30am - 7:00pm |
| Friday | 8:30am - 5:00pm |
The premises are at street level and we have easy access for the elderly and those with walking difficulties.
Our practice is situated at the end of Ferry Road, opposite Leith Library and only 500m from Ocean Terminal.
There are parking bays on nearby streets, which you can pay for via ring-go app or by phoning 01315164000. Bus numbers 7, 10, 14 and 21 all stop nearby. The tram stops at Ocean Terminal and so do Bus numbers 34, 35, 36 and 200. It is 7-8 minutes walk from Ocean Terminal to the practice.