DENTAL VENEERS, EDINBURGH
Dental Veneers can give you the smile you have always wanted.


Barron Dental can provide you with an excellent cosmetic solution for teeth that are discoloured, misshapen or that do not line up evenly.
Often patients will attend Barron Dental and explain that they are unhappy with a space between their teeth. We will thoroughly assess you and Veneers are often an excellent cosmetic solution to close the gap. Dental veneers can often be placed without having to carry out extensive dental work. You may have seen examples of these in many TV makeover programmes.
What are Dental Veneers?
It is a thin piece of porcelain or composite resin placed over the visible area of your front teeth and they are used to re-create the natural look of teeth, while also providing strength and resilience comparable to natural tooth enamel. Veneers are custom made to the contour of your teeth and are bonded to the tooth's original enamel.
There are various reasons to have your teeth restored with veneers and these can be because of chipped, misaligned, worn down, uneven or abnormally spaced teeth. You may also choose dental veneers as a cosmetic solution to enhance the brightness of their teeth and to straighten their smile, correcting issues like discolouration, fractures, or chips. Many people choose veneers to improve the appearance of a single tooth or their whole smile.
What is involved in placing Veneers?
The typical process for placing dental veneers is carried out over two appointments, normally 1-2 weeks apart. If the veneer is made from composite resin, it usually takes one appointment and if the laboratory is creating a porcelain veneer it takes two appointments. Porcelain dental veneers provide a quick and painless solution for providing an attractive smile.
The initial procedure involves us removing a small amount of the enamel of the tooth to provide room to place the veneer on the tooth. An impression of the tooth is then taken for the laboratory and a temporary veneer will be placed on your tooth. A colour shade for the dental veneer will be determined to match with the shade of your other teeth.
On the second appointment, the temporary veneer is removed. This is generally very straight forward to remove and does not involve the need for anaesthesia or drilling. Your new dental veneer, made by the laboratory, is then tried on the prepared tooth. It is carefully assessed by us and you will be encouraged to look closely at the new veneer on their tooth. If we are all happy with the look of the veneer, it is cemented in place with a clear cement. The cement used is very strong and you can bite into food as normal shortly after the veneer is placed.
How long do Veneers last?
Veneers can last 10-20 years, so it should always be kept in mind when placing veneers, that they will need replaced at some stage.
For further information on dental veneer treatment and associated costs, simply contact one of our friendly Edinburgh team today.
Barron Dental: Improve your smile with dental veneers, available from our Edinburgh practice.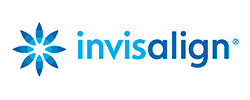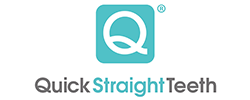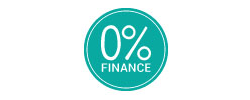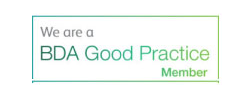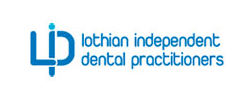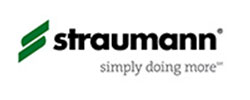 OPENING HOURS
| | |
| --- | --- |
| Monday | 8:30am - 5:00pm |
| Tuesday | 8:30am - 7:00pm |
| Wednesday | 8:30am - 5:00pm |
| Thursday | 8:30am - 7:00pm |
| Friday | 8:30am - 5:00pm |
The premises are at street level and we have easy access for the elderly and those with walking difficulties.
Our practice is situated at the end of Ferry Road, opposite Leith Library and only 500m from Ocean Terminal.
There is unrestricted parking on nearby streets. Bus numbers 1, 7, 10, 14, 21 and 34 all stop nearby. Buses 11, 22 and 36 also stop at Ocean Terminal.